From November 25th to 28th, 2021, members of the consortium of the EU-funded project "DigiMedia" met in Athens for another transnational project meeting. ESEC is a member of this consortium, together with IB+M (Institute for Education and Media, Berlin, Germany), ITW (Institute for Technology and Economy, Berlin, Germany), EKKE (Greek Institute for Research, Athens, Greece), ipcenter.at (Vienna, Austria), ICR (Limmasol, Cyprus), Projactive Consulting (Pécs, Hungary), BITVISER (Heerlen, the Netherlands) and EDUMAN (Maribor, Slovenia).
The project aims to provide teachers in adult education with suggestions and assistance for the digitalization of teaching activities. The project meeting in Athens served to discuss and coordinate different project activities: Database, EPALE participation, course models, and a handbook (e-book).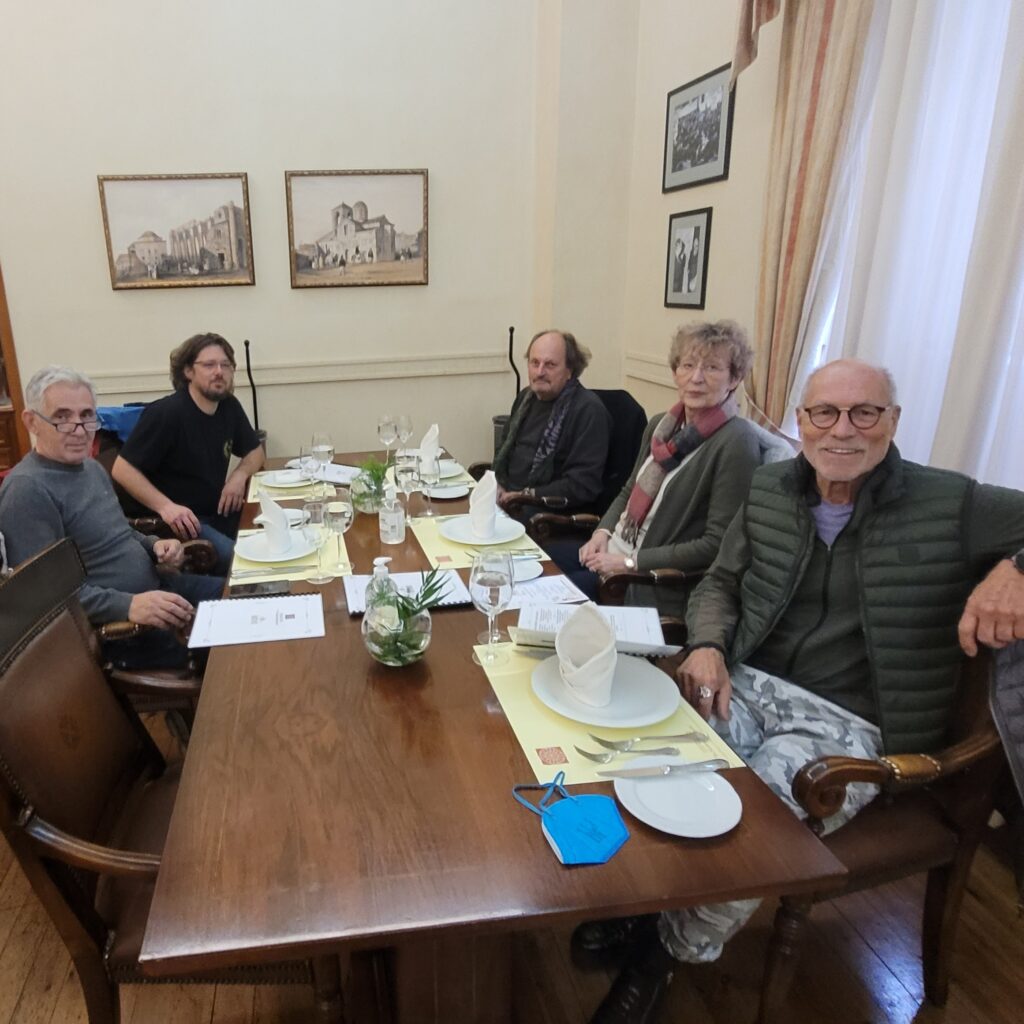 The picture does not show all participants. Here: (left to right) Christos Giannoulis MSc / Limmasol, Dr. Marko Ivanisin / Maribor, Univ. Prof. Dr. Dimitris Charalambis / Athens, Dr. Elke Raddatz / Berlin, Univ. Prof. Dr. Thomas A. Bauer / Vienna at the lunch in the Academic Club of the University of Athens.